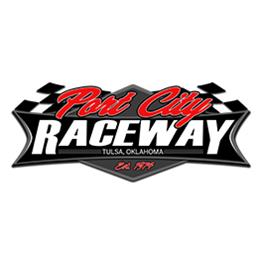 1/5/2023
Port City Raceway
---
2023 Port City Raceway Memberships Available
Tulsa, OK. (1/5/2023) Port City Raceway Membership Registrations are available online for drivers and teams that are planning on competing in the 2023 points season.
Entrants must be members to be eligible for the year-end point fund and secondary medical insurance. Sanctioned classes at Port City Raceway in 2023 include the Jr Sprints, Sportsman, A-Class, Restrictor, and Non-Wing, competitors can find the registration online at https://www.myracepass.com/series/1572/registrations/6954 or by entering the Driver Registration link on the top left side of the website.
Follow along for more information such as race recaps, updates, full results, and press releases online at www.powri.com, on Twitter & Instagram at @POWRi_Racing, or on Facebook at POWRi.
More information such as race recaps, season points, and ticket details can be found online at www.portcityraceway.net, Port City Raceway is located at 1706 N 161st E Ave. in Tulsa, Okla. or by calling (918) 438-7856, and on Social Media at https://www.facebook.com/portcityraceway.
Back to News