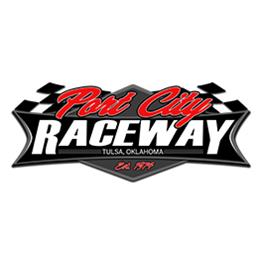 3/14/2023
Port City Raceway
---
2023 Schedule Update
Hoss, Tulsa, OK. (March13, 2023) – The 2023 season kicks off this weekend at Port City Raceway. With temps expected to be in the mid 40's at our normal start time, officials have made the decision to adjust start times. Pit gates will open at noon to allow teams time to go through the mandatory safety inspection line. A reminder safety inspection must be completed in order to race. General admission gates will open at 3 pm with Hot laps set for 4:30 and racing to follow.
The 2023 has also been updated. A few of the key things to take note of are:
Restrictors have been added to Saturday nights portion of the Turnpike Challenge.
The spring Fling has been moved up one weekend April 6-8
The TBA in July has become 2 weekly points show on July 7 & 8.
An updated schedule can be found at http://www.portcityraceway.net/schedules/
For more info visit portcityraceway.net or call 918-899-9605
---
Back to News