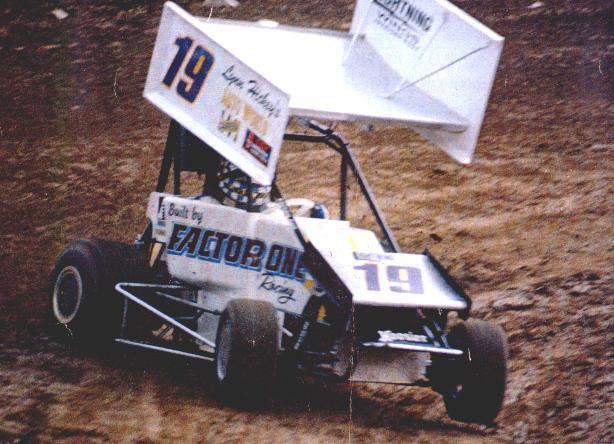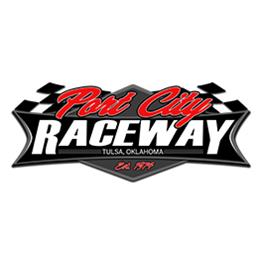 10/16/2018
Port City Raceway
---
It's Pete Frazier Memorial Week in Oklahoma!
TULSA, Okla. (October 16, 2018) - It is finally here! After a year hiatus, the Pete Frazier Memorial presented by Western Flyer Xpress returns to its home on the high banks of Port City Raceway this weekend, Friday-Saturday, October 19-20, 2018.
The nineteenth edition of the Pete Frazier Memorial will feature the Restricted 'A' Class, Winged A-Class and Stock Non-Wing divisions sanctioned under the Lucas Oil National Open Wheel 600 Series banner, while the Junior Sprints, Sportsman and Outlaw classes will be ran under Port City Raceway.
The event will be a show up points event for the Lucas Oil NOW600 National Series.
Friday night will be a complete show for all classes with the Top 5 plus the nights Hard Charger being locked into Saturday's big dance.
On Saturday everyone that did not lock in will compete in Heats and Semi features to try and make the PFM A-Main.
Both nights drivers will draw in and passing points will be calculated to determine feature lineups.
Drivers in the Restricted, A-Class and Non-Wing divisions will sign in at the NOW600 competition trailer. Junior Sprints, Sportsman and Outlaws will sign in at the sign in shack.
Friday night the Junior Sprints will run 15-Laps while the other five classes will run 25-Laps.
Saturday the Junior Sprints will go to 20-Laps and the other five classes will jump to 30-laps.
Entry fee for all classes except Junior Sprints will be $120. Entry fee for Junior Sprints will be $80.
Entry fee does include both nights Pit Passes for each competitor.
Pit passes will be $30 per person each night for non-drivers.
Friday night will be standard Port City Raceway pay out, while Saturday night will be as followed.
Outlaw: $1,000 to win
Sportsman: $400 to win
NOW600 Non-Wing: $600 to win
NOW600 A-Class: $600 to win
NOW600 Restricted: $400 to win
Junior Sprints: $250 to win
Plus contingencies, prizes and more!
For continued information on the Pete Frazier Memorial you can log onto www.portcityraceway.net ; www.now600series.com or find Kristy McDougal on Facebook.
MEDIA LINKS –
Website: http://www.NOW600Series.com
Twitter: https://twitter.com/NOW600Series
Facebook: https://www.facebook.com/NOW600Series
NOW600 SERIES –
The National Open Wheel 600 Series is in its sixth year of showcasing premier micro sprint racing throughout the country. In addition to the Lucas Oil NOW600 National Micro Series presented by MyRacePass, there are five regions – the NOW600 North Texas Region, the NOW600 Desert Region, the NOW600 Mile High Micro Sprints, the NOW600 Mountain West Region and the NOW600 Northeast Region. The featured racing divisions are Stock Non-Wing, Winged 'A' Class and Restricted 'A' Class. For more information, including the schedule, points and rules, visit http://www.NOW600Series.com.
LUCAS OIL –
Lucas Oil Products produces a premium line of oils, greases and problem-solving additives for the consumer automotive industry and also a heavy duty line of products for the industrial and agricultural markets. For more information, visit http://www.LucasOil.com.
MYRACEPASS –
There are so many aspects of running a successful race team outside of what you do on the track. It's what you do off the track that draws the attention you need to help with your team's recognition throughout the sport. A website is a very useful tool to keep your sponsors and marketing partners up to date with your racing. With our PRO website packages, you have the ability to track the impressions and clicks your sponsor logos receive while being on your website. You can use that as a tool to show your current marketing partners the benefits of being involved with your race team – solely on the website. You can also use those same tools to help generate new, long-lasting marketing partnerships. On top of that, a website is a great database for your career and with the power of your information gets spread throughout that entire fast-growing network of websites.
For more information about MyRacePass, be sure to check them out online at http://www.myracepass.com. For instant updates on products/promotions and contests, be sure to follow them on Facebook at http://www.facebook.com/myracepass and on Twitter, http://www.twitter.com/myracepass.
INSIDE LINE PROMOTIONS –
Inside Line Promotions specializes in affordable public relations and media management for motor sports drivers, teams, sponsors, tracks, series, events, organizations and manufacturers. ILP Founder Shawn Miller leverages professional journalism with new media technologies and social networking to improve your exposure and the return on investment for your sponsors.
To meet the media relations needs of your program by joining Team ILP, contact Shawn at 541-510-3663 or Shawn@InsideLinePromotions.com. For more information on Inside Line Promotions, visit http://www.InsideLinePromotions.com.
---
Submitted By: Terry Mattox
Back to News