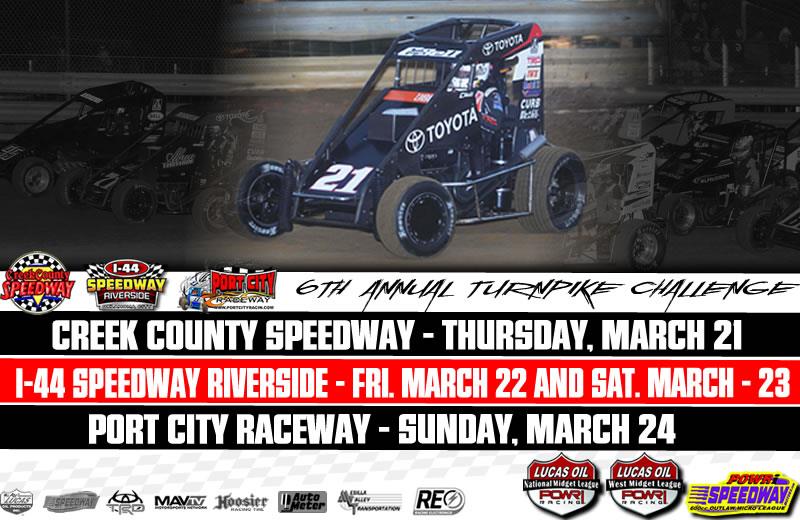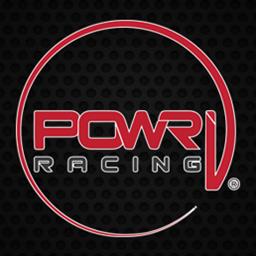 ---
2019 Season Opening Turnpike Challenge Dates Set
Belleville, IL – The always exciting Turnpike Challenge dates have been set for 2019. The Sixth Annual event has been expanded into four nights of racing with a back-up week in the event of inclement weather. With both the POWRi Lucas Oil National and West Midget Leagues in attendance, as well as the POWRi Speedway Motors 600cc Outlaw Micro League, this week will definitely be one you won't want to miss.
The week will open on Thursday, March 21st at Creek County Speedway in Kellyville, Oklahoma. Creek will host the inaugural appearance of the POWRi Lucas Oil National Midget League at the facility. Friday, March 22nd and Saturday, March 23rd the Leagues will travel to I-44 Riverside Speedway in Oklahoma City, Oklahoma. Sunday will round out the week at Port City Raceway in Tulsa, Oklahoma. In the event of inclement weather, the week will be postponed until Thursday, March 28th and run through Sunday, March 31st.
Serving as the season-opener for both the POWRi Lucas Oil National and West Midget Leagues, the Turnpike Challenge draws one of the largest outdoor-event car-counts in the nation. In previous years, Christopher Bell has dominated all but one of the Turnpike Challenge finales. The one he didn't win was because he wasn't in attendance due to a scheduling conflict within his NASCAR schedule. That year, 2016, Jason McDougal took the victory. Matt Sherrell took the prelim night victory in 2016.
For further information, visit www.powri.com, "Like" POWRi on Facebook and follow "POWRi_Racing" on Twitter.
Back to News