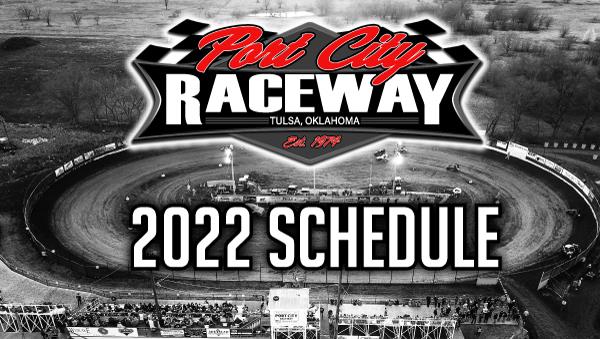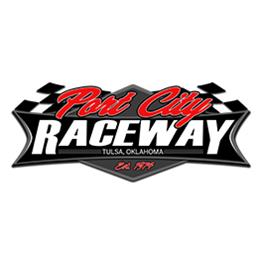 12/3/2021
Port City Raceway
---
2022 Port City Raceway Schedule Released
Tulsa, OK 12-3-2021: With their first season in the books the Stewart Family looks to build on the legacy of Port City Raceway in 2022. With legacy comes tradition, and that was a major focus when building the 2022 schedule. With a total of 42 race nights scheduled for 2022, the team is happy to bring back the marquee events as well as add a few special events to the calendar. The Return of USAC National Midgets, NOW600 Micros, and POWRi, they all have dates in 2022.
As for the special events coming back in 2022 it wouldn't be a season at Port City Raceway with out races like the Donnie Ray Crawford Memorial, T-Town Midget Showdown, or the Pete Frazier Memorial. There are a total of 10 two day shows set for 2022.
Mixed in with those above the return of the always asked about Outlaw Nationals, The Milestone Outlaw Nationals will be promoted by T2 Promotions and more information can be found via Facebook at T2 Promotions or on twitter @t2_promotions.
We are also extremely excited to announce the addition of the Rayce Rudeen Foundation Non-Wing Showcase. The Rayce Rudeen Foundation works with organizations and programs that encourage a healthy and productive life, free from addiction and we are proud to partner with them not only for this event but the entire 2022 season. More information coming soon on this special event.
We want to wish you all the best of luck in 2022 and we look forward to seeing you all in March. To see the full schedule check out the schedule tab on our website. http://www.portcityraceway.net/schedule/?y=2022
---
Back to News