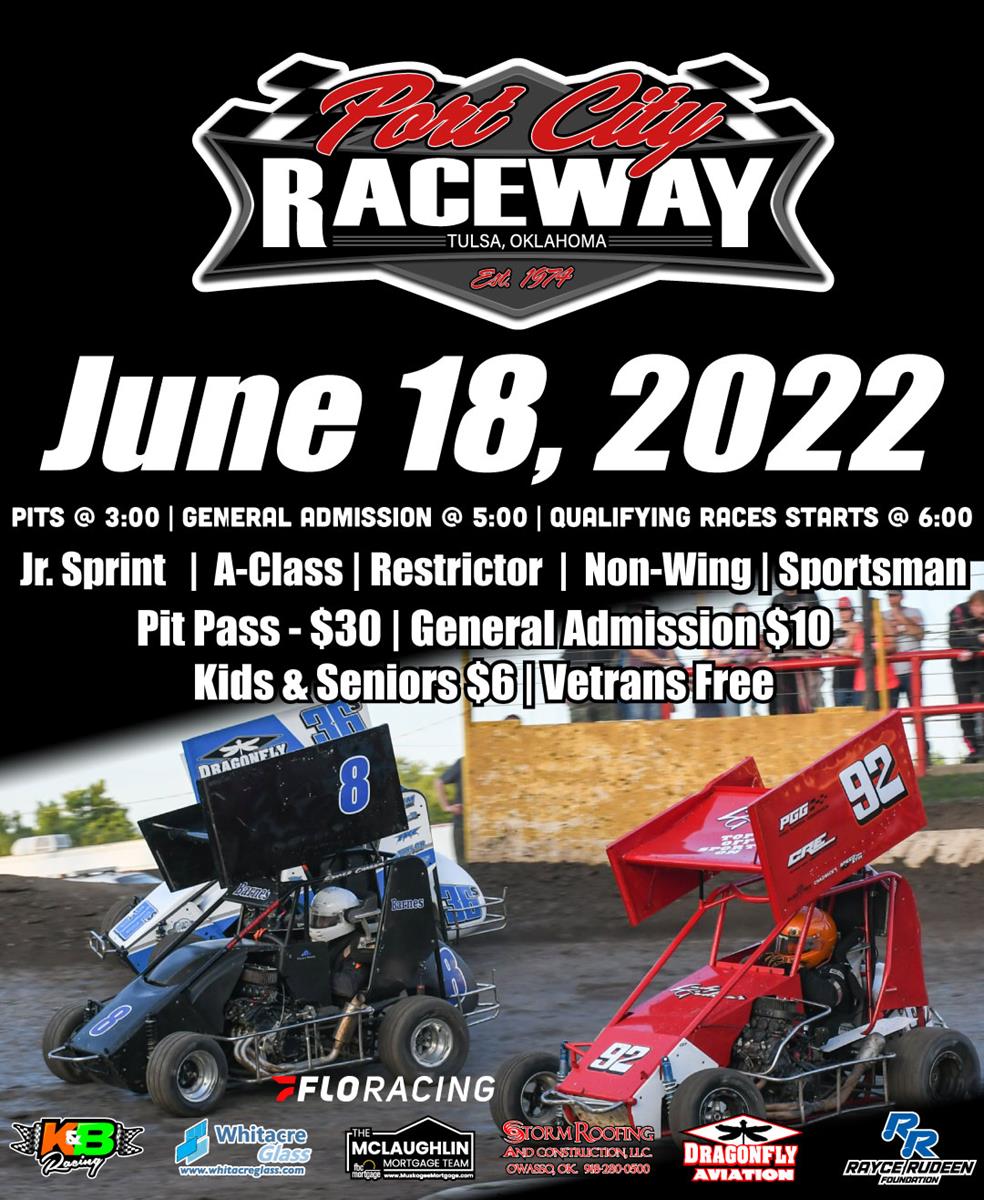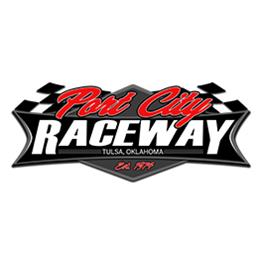 6/14/2022
Port City Raceway
---
Weekly Points Racing Continues June 18
Hoss, Tulsa, OK. (June 14, 2022) – Weekly points racing continues this Saturday night June 18, with the McLaughlin Mortgage Team Jr Sprints, Whitacre Glass Restrictors, K&B Racing A-Class, Dragon Fly Aviation Non-Wing and Storm Roofing & Construction Sportsman. Come enjoy a night of racing with the family at Port City Raceway. If you have any further questions please feel free to call 918-899-9605. Remember if you can't make it to the races you can watch live on FloRacing.
A look ahead
June 24-25 11th Annual Donnie Ray Crawford Memorial
June 30th -July 2 Milestone Outlaw Nationals
For the fans:
Saturday General Admission Gates Open @ 5
Adults $10
Seniors and kids 6-14 $6
Veterans and kids 5 & under are Free
Pit gates open @ 3
Pit Passes $30 per class
Draw Open 3:30 - 5:30
$5 USAC Members $10 Non Member
Sharp Advantage Drivers meeting 5:45
Hot Laps/ Qualifying @ 6:05
Running Order
Hot Laps / Qualifying
A-class
Sportsman
Restrictor
Non-Wing
Jr Sprint
Heat Races 8 Laps
Jr Sprint
Non Wing
Restrictor
Sportsman
A-Class
Jr Sprint B 10 laps If Needed
Restrictor B 12 laps If Needed
A-Class B 12 laps If Needed
Intermission
Sportsman B If Needed
Non Wing B 12 Laps
Jr Sprint A 18 laps
A class A 25 Laps
Sportsman A 20 Laps
Restrictor A 20 Laps
Non Wing A 25 laps
Race teams please verify that your transponder is in a pouch and if you own your transponder make sure it is charged please.
---
Back to News